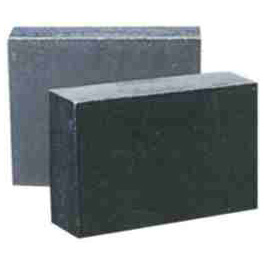 Carbon bricks are generally used as linings in the harsh environments with alkali or acid attack and in the high-temperature containers. These are efficient to bear many of chemical attacks, sudden changes in temperature, and thermal shock related to the containers of such conditions.
Carbon bricks and tiles are suggested for using in the environments of hydrofluorosilicic and hydrofluoric acid and their salts. The physical and technical properties of carbon bricks have proved to be great in multiple areas of lining in the chemical industry for baths, chambers, and towers of the chemical plants, boilers, and reaction vessels. These are also majorly used in the floor coverings and masonry construction as corrosion resistant.
Introduction to carbon bricks:
Carbon brick is made up with top graded materials containing carbon which are acid-proof and include organic compounds. They are shaped using high pressure and use supreme quality bonding material to get bonded with and offer difficult mechanical strength.
Carbon bricks have huge uses in the constructions which demand chemical resistance in exposures that cannot willingly be handled by any other types of bricks.
Carbon made materials are found everywhere under those conditions which involve strong alkalis and HF. Carbon made bricks are the only construction entities which can survive in such a scenario and can endure these chemicals. This is due to the higher porosity of the carbon made bricks and tiles that explains their talent for withstanding a large degree of thermal shock. It can also disperse compressive stresses much better than other kinds of masonry units.
Bricks made up of carbon are fundamentally non-wetting and they can resist many slats, alkali, acids, solvents, and a combination of all these chemicals at variable concentrations and temperatures. Due to its immense popularity in the chemical industry, carbon bricks manufacturer companies are doing a great business in India.
Chemical resistance of carbon bricks:
• Up to 40% in nitric acid
• Up to 40% in hydrofluoric acid
• Up to 35% in hydrochloric acid
• A blend of 25% nitric acid, 10% hydrofluoric acid, and 65% water
• Up to 75% in phosphoric acid
• Up to 50% in sulfuric acid
• Up to 50% in sodium hydroxide
• Up to 50% in potassium hydroxide
Carbon bricks are generally of two types –
• Impregnated – impregnated carbon bricks are specially manufactured so that they can be corrosion resistant, thermal shock resistant, enabled with high crushing strength, improved mechanical properties, and can withstand a high temperature of about 180 degree Celsius.
Its technical specifications are as follows:
Density – 1.6 gms/cc
Comp. strength – 600 kg/cm2
Flexural strength – 300 kg/cm2
Tensile strength – 125 kg/cm2
Porosity – 4%
Water absorption – 2%
Carbon content – 98%
Ash content – 1.5 %
Thermal conductivity – 4-6 w/mk.
• Non-impregnated – it is another form of carbon bricks that are specially designed and manufactured by the manufacturer companies in Mumbai which offer resistance against high corrosion and thermal shocks, especially in the alkali and acidic environment.
Its technical specifications are as follows:
Density – 1.5 gms/cc
Comp. strength – 350-400 kg/cm2
Flexural strength – 100-150 kg/cm2
Tensile strength – 60 kg/cm2
Porosity – 18-24%
Water absorption – 12-18%
Carbon content – 99%
Ash content – 1 %
Thermal conductivity – 4-6 w/mk.
Temperature resistivity – 750 °C