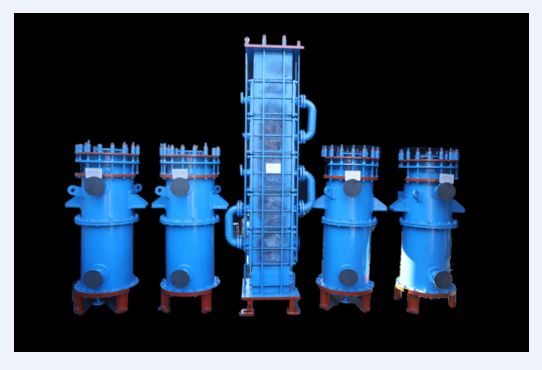 Graphite heat exchangers are widely used in various industries, including chemical, petrochemical, pharmaceutical, and food processing. They offer several advantages over traditional metal heat exchangers, including high thermal efficiency, corrosion resistance, and excellent resistance to high temperatures and pressures. However, choosing the right graphite heat exchanger supplier can be challenging, especially if you are not familiar with the material and its properties. In this article, we will discuss the key factors to consider when choosing a graphite heat exchanger supplier.

Quality of the Material
The quality of the graphite material used in heat exchangers is critical to ensure that the equipment operates efficiently and safely. It is essential to choose a supplier that sources its graphite from reputable manufacturers and follows strict quality control measures. Look for suppliers that offer certifications, such as ISO 9001, which ensures that their products meet international quality standards.

Design and Engineering Capabilities
Graphite heat exchangers come in different designs and configurations, depending on the intended application. A reliable supplier should have experienced engineers who can provide technical advice on the best heat exchanger for your specific needs. They should also have modern design software and equipment to ensure that the heat exchanger is accurately designed and optimized for its intended purpose.

Customization Capabilities
In some cases, you may need a graphite heat exchanger that has unique specifications that are not readily available in the market. A good supplier should have the capability to customize their products to meet your specific requirements. This can include designing a heat exchanger that fits into limited space, using special materials to resist corrosive or abrasive environments, or incorporating specific features such as baffles or fins to improve heat transfer. The Graphite Heat Exchanger Supplier in India should have modern equipment and experienced personnel to ensure that the customization process is accurate and efficient.

Delivery and Logistics
The delivery time and logistics can affect the efficiency of your operations, especially if you need the graphite heat exchanger for time-sensitive projects. Choose a supplier that has a reliable transportation network and can deliver the products within the agreed-upon timeframe. The supplier should also have proper packaging to ensure that the heat exchanger is not damaged during transit.

Customer Service and Support
A good supplier should provide excellent customer service and support throughout the purchasing process. This includes providing technical advice on the best graphite heat exchanger for your application, answering your questions promptly, and resolving any issues that may arise. The supplier should also have a customer-friendly return policy in case you receive defective or unsatisfactory products.

Price and Payment Terms
The price of graphite heat exchangers can vary depending on the size, design, and specifications. However, it is important to note that the cheapest option may not always be the best choice. Choose a supplier that offers competitive prices without compromising the quality of the products. The supplier should also provide flexible payment terms such as credit cards, PayPal, and bank transfers.

Conclusion
Choosing the right graphite heat exchanger supplier is critical to ensuring that you get high-quality products that meet your needs. Consider the quality of the material, design and engineering capabilities, customization capabilities, delivery and logistics, customer service and support, and price and payment terms when selecting a supplier. By doing so, you can rest assured that you are getting value for your money and that your operations will run efficiently.