Sulphuric Acid Dilution System: Safe, Efficient, And Convenient
Posted by Admin on May, 24, 2021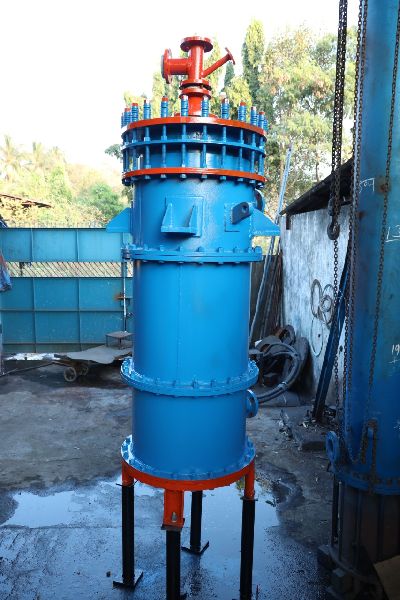 Sulphuric acid is a strong acid that has many industrial purposes. Being a strong acid it can clean tough materials like Metals, remove contaminants from oil, and production of fertilizers, dyes so on.

However, these industries require a different concentration of strong acid to produce their desired products. To achieve the desired concentration at such a large scale is more convenient with the help of a sulphuric acid dilution system.

The dilution process of sulphuric acid generates a large amount of heat and heat production on an industrial scale needs to be managed and cooled down quickly. A good quality sulphuric acid dilution system can bring down the heat produced by the reaction within minutes.

Use of Sulphuric Acid in Industries and the role played by sulphuric acid dilution systems.

Sulphuric acid dilution system supplier in India has seen steady growth in their market as India develops more sophisticated factories to boost the production line.

Sulphuric acid is a key component in the manufacturing of fertilizers, dyes, and explosives. As mentioned earlier, sulphuric acid is also used to remove contaminants from oil and clean metals.

The equipment provided by Sulphuric Acid Dilution System Supplier is corrosion-resistant, therefore it has a good life span and is a good investment as it can optimize your manufacturing process in a short time. This dilution system is not only efficient but reliable as well.


Risks Involving Strong Acids

Industries often require large quantities of strong acids to manufacture certain products. These strong acids are diluted to the required concentration within the industrial facility. The dilution process of acid is highly exothermic meaning it generates a large amount of heat.

Ideally, a heat exchange alone should be sufficient to bring down the temperature. However, the heat produced can cause the corrosive solution to boil and splash which can result in workspace accidents such as acid burns or even death.

Sulphuric Acid Dilution Systems ensure a safe working space and reduces the chances of workplace accidents. While the system also uses heat exchange to rapidly bring down the temperature, it has additional sophisticated components which allow the process to be carried out more efficiently and safely.

While working with strong acids it is important to wear protective gears like face shields, gloves, boots, and so on. As an employer, providing a safe work environment is a priority. Strong Acids can severely damage skin and eyes upon contact. If a work accident occurs it is important to immediately transfer the affected individual to a hospital.

It is also important to note that many reactions of sulphuric acid result in the formation of hydrogen gas which is extremely reactive and inflammable. Too much heat in the surroundings or fire in the vicinity can result in the gas produced igniting. One must ensure to have safety protocols in place to aid during emergencies and have contacts ready to call in fire brigades if the need ever arises. Maintaining a safe work environment is an important responsibility as carelessness can be the reason for a tragic incident.